Arau Baby Full Body Soap
Bottle 450mL|Refill 400mL
Wash your baby from head to toe with the soft foam of Arau Baby Full Body Soap. Tiny bubbles gently clean your baby's precious skin and hair for a relaxing and fun bath time. The foam pump is easy to use, and conveniently dispenses foam with one hand.
| | |
| --- | --- |
| Ingredients | Water, potassium soap base, glycerin, lavender oil, lime oil, shiso extract, rosemary extract, BG |
※Tested for skin irritation.
(Irritation may be a possibility in some users.)
Thick foam directly from the pump
Arau Baby Full Body Soap is a body soap that comes out as thick foam straight from the pump, so you can easily bath your baby with one hand. The thick foam of Arau Baby gently cleans with less friction as it cushions the skin while washing, reducing irritation without affecting cleaning.
The rich and creamy foam attaches to the dirt and oil, cleaning the skin without deep scrubbing.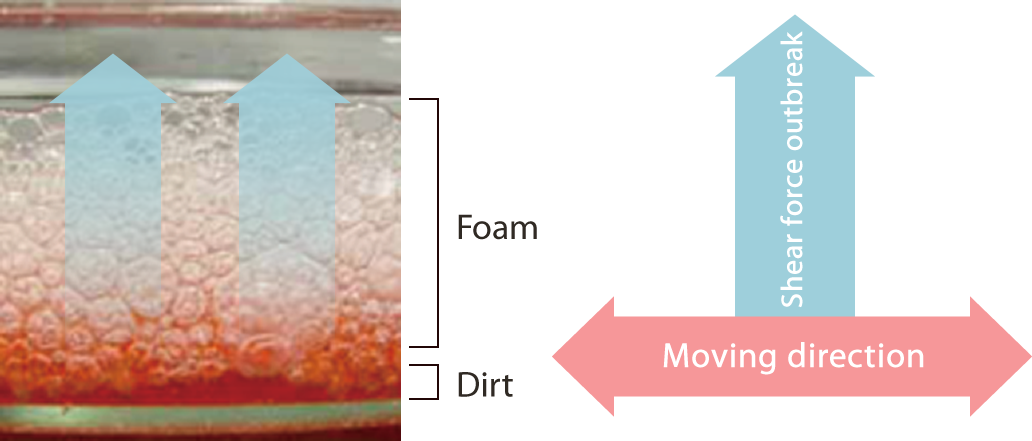 Ideal for washing by hand
Using Arau Baby to wash by hand is the gentlest way to keep your baby clean. A wash cloth can cause irritation to your baby's skin.
Arau Baby Full Body Soap's thick foam acts as a cushion between your hand and your baby's delicate skin, lifting away dirt and oil with little friction on the skin.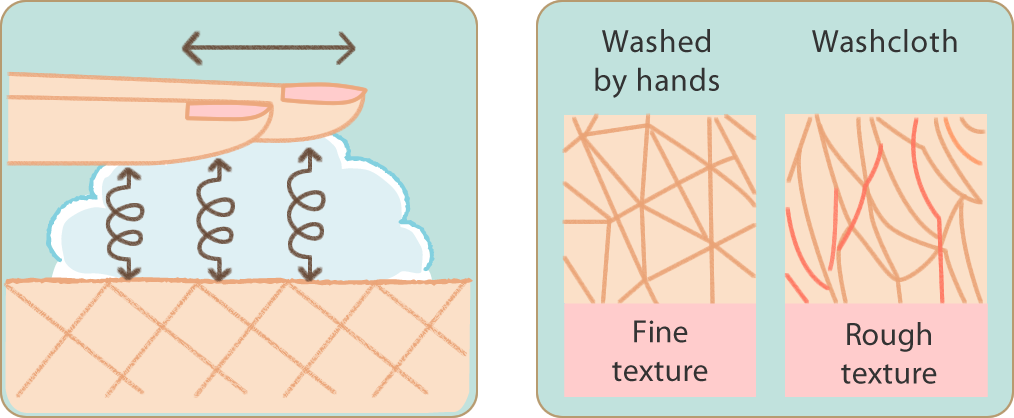 Clear rising. No slippery residue
Over rinsing the skin after cleaning can cause dry and rough skin, but Arau Baby Full Body Soap quickly rinses away without leaving any slippery residue like synthetic body washes can leave. This reduces irritation from over rinsing as well as leftover soap on the skin.
Arau Baby is made entirely from natural plant-based ingredients and contains shiso leaf and rosemary leaf extracts for added skin care and cleaning effect.
Perfect bottle for bath time
Arau Baby Full Body Soap comes in a new bottle that is designed to be easier to hold even with wet or soapy hands. The one hand pump lets you hold your baby in one hand while pumping out foam for washing. Bath time should be fun and simple.

Tested for skin irritation. Safety guaranteed.
Synthetic additives used in face washes, body soap and other cosmetics are formulated under strict safety standards. However, irritation may still occur because individuals have different skin types and reactions. Arau is totally free of LAS, alcohol synthetic surfactants, synthetic fragrances, artificial colors and preservatives, meaning the possible skin allergens are greatly reduced compared to the dozens of ingredients in other body care goods.
Arau Baby products are tested for skin irritation, making it one of the safest, best soaps you can find to take care of your baby.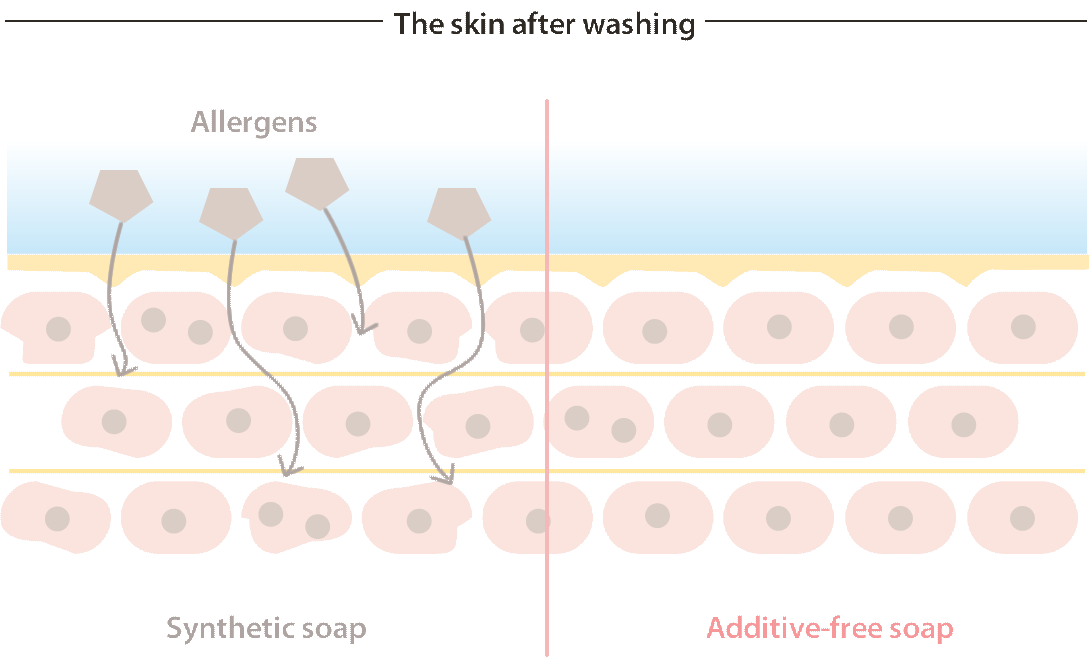 Arau Baby's 3 steps of skin care
Using Arau Baby Full Body Soap, clean your baby's skin with a gentle cushion of foam.
Use Arau Baby + Moisturizing Lotion to protect your baby's skin with mild, additive-free moisturizing lotion.
Swaddle your baby with towels and clothes washed with natural, additive-free Arau Baby Laundry Soap, protecting him even longer.